Watch Live IPL 2022 - One and Only Platform for Streaming IPL free. No Signup Required
How to watch IPL 2022 online For free without Disney+ Hotstar subscription
Watch IPL 2022 For FREE!
Join Our Telegram Channels :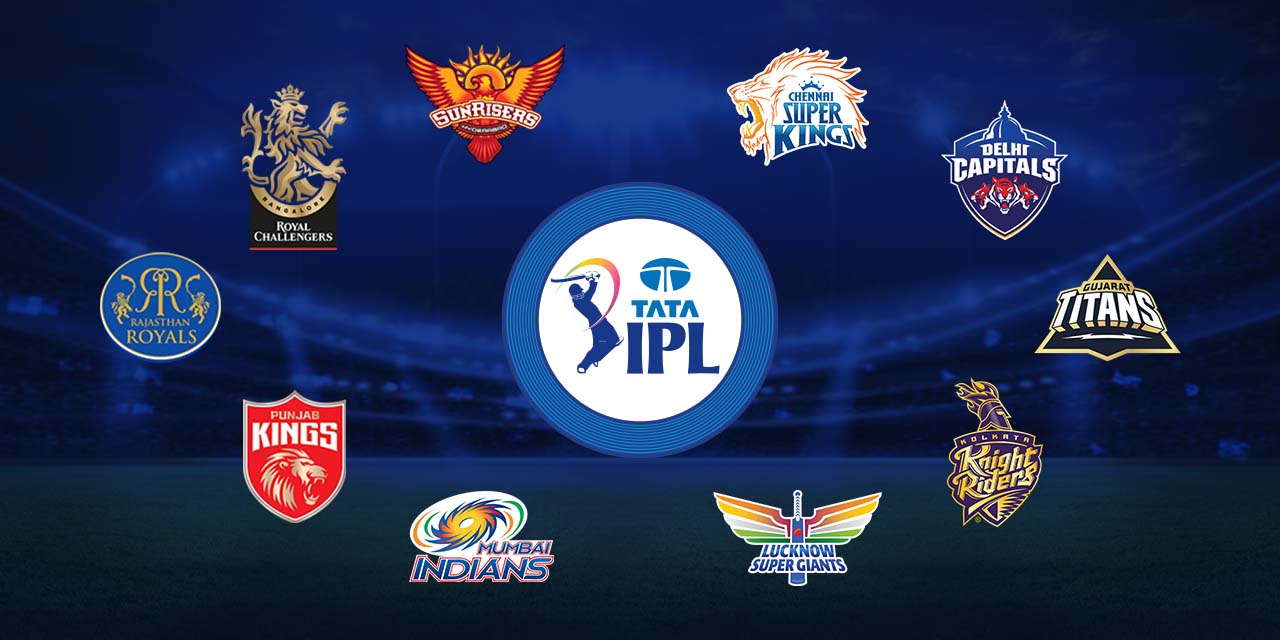 IPL 2022 Schedule, Time Table, Match List, Venue Details

Waiting for IPL 2022! There is a total of 74 T20 matches to be played in IPL 2022 as we know that there are 10 teams in IPL 2022. Here is the IPL full schedule for 2022 considering the current 8 and 2 new teams. Defending champion Chennai Super Kings will take on Kolkota Knight Riders in the opening match on 26 March 2022 in Mumbai. The final match of the tournament is likely to be played on 29 May 2022.
| | | | | |
| --- | --- | --- | --- | --- |
| Match No | Match V/S | Date | Time (IST) | Venue |
| 1 | CSK vs KKR | March 26, 2022 | 7:30 PM | Wankhede Stadium |
| 2 | DC vs MI | March 27, 2022 | 3:30 PM | Brabourne – CCI |
| 3 | PBKS vs RCB | March 27, 2022 | 7:30 PM | DY Patil Stadium |
| 4 | GT vs LSG | March 28, 2022 | 7:30 PM | Wankhede Stadium |
| 5 | SRH vs RR | March 29, 2022 | 7:30 PM | MCA Stadium, Pune |
| 6 | RCB vs KKR | March 30, 2022 | 7:30 PM | DY Patil Stadium |
| 7 | LSG vs CSK | March 31, 2022 | 7:30 PM | Brabourne – CCI |
| 8 | KKR vs PBKS | April 1, 2022 | 7:30 PM | Wankhede Stadium |
| 9 | MI vs RR | April 2, 2022 | 3:30 PM | DY Patil Stadium |
| 10 | GT vs DC | April 2, 2022 | 7:30 PM | MCA Stadium, Pune |
| 11 | CSK vs PBKS | April 3, 2022 | 7:30 PM | Brabourne – CCI |
| 12 | SRH vs LSG | April 4, 2022 | 7:30 PM | DY Patil Stadium |
| 13 | RR vs RCB | April 5, 2022 | 7:30 PM | Wankhede Stadium |
| 14 | KKR vs MI | April 6, 2022 | 7:30 PM | MCA Stadium, Pune |
| 15 | LSG vs DC | April 7, 2022 | 7:30 PM | DY Patil Stadium |
| 16 | PBKS vs GT | April 8, 2022 | 7:30 PM | Brabourne – CCI |
| 17 | CSK vs SRH | April 9, 2022 | 3:30 PM | DY Patil Stadium |
| 18 | RCB vs MI | April 9, 2022 | 7:30 PM | MCA Stadium, Pune |
| 19 | KKR vs DC | April 10, 2022 | 3:30 PM | Brabourne – CCI |
| 20 | RR vs LSG | April 10, 2022 | 7:30 PM | Wankhede Stadium |
| 21 | SRH vs GT | April 11, 2022 | 7:30 PM | DY Patil Stadium |
| 22 | CSK vs RCB | April 12, 2022 | 7:30 PM | DY Patil Stadium |
| 23 | MI vs PBKS | April 13, 2022 | 7:30 PM | MCA Stadium, Pune |
| 24 | RR vs GT | April 14, 2022 | 7:30 PM | DY Patil Stadium |
| 25 | SRH vs KKR | April 15, 2022 | 7:30 PM | Brabourne – CCI |
| 26 | MI vs LSG | April 16, 2022 | 3:30 PM | Brabourne – CCI |
| 27 | DC vs RCB | April 16, 2022 | 7:30 PM | Wankhede Stadium |
| 28 | PBKS vs SRH | April 17, 2022 | 3:30 PM | Brabourne – CCI |
| 29 | GT vs CSK | April 17, 2022 | 7:30 PM | MCA Stadium, Pune |
| 30 | RR vs KKR | April 18, 2022 | 7:30 PM | Brabourne – CCI |
| 31 | LSG vs RCB | April 19, 2022 | 7:30 PM | DY Patil Stadium |
| 32 | DC vs PBKS | April 20, 2022 | 7:30 PM | MCA Stadium, Pune |
| 33 | MI vs CSK | April 21, 2022 | 7:30 PM | DY Patil Stadium |
| 34 | DC vs RR | April 22, 2022 | 7:30 PM | MCA Stadium, Pune |
| 35 | KKR vs GJ | April 23, 2022 | 3:30 PM | DY Patil Stadium |
| 36 | RCB vs SRH | April 23, 2022 | 7:30 PM | Brabourne – CCI |
| 37 | LSG vs MI | April 24, 2022 | 7:30 PM | Wankhede Stadium |
| 38 | PBKS vs CSK | April 25, 2022 | 7:30 PM | Wankhede Stadium |
| 39 | RCB vs RR | April 26, 2022 | 7:30 PM | MCA Stadium, Pune |
| 40 | GT vs SRH | April 27, 2022 | 7:30 PM | Wankhede Stadium |
| 41 | DC vs KKR | April 28, 2022 | 7:30 PM | Wankhede Stadium |
| 42 | PBKS vs LSG | April 29, 2022 | 7:30 PM | MCA Stadium, Pune |
| 43 | GT vs RCB | April 30, 2022 | 3:30 PM | Brabourne – CCI |
| 44 | RR vs MI | April 30, 2022 | 7:30 PM | DY Patil Stadium |
| 45 | DC vs LSG | May 1, 2022 | 3:30 PM | Wankhede Stadium |
| 46 | SRH vs CSK | May 1, 2022 | 7:30 PM | MCA Stadium, Pune |
| 47 | KKR vs RR | May 2, 2022 | 7:30 PM | Wankhede Stadium |
| 48 | GT vs PBKS | May 3, 2022 | 7:30 PM | DY Patil Stadium |
| 49 | RCB vs CSK | May 4, 2022 | 7:30 PM | MCA Stadium, Pune |
| 50 | DC vs SRH | May 5, 2022 | 7:30 PM | Brabourne – CCI |
| 51 | GT vs MI | May 6, 2022 | 7:30 PM | Brabourne – CCI |
| 52 | PBKS vs RR | May 7, 2022 | 3:30 PM | Wankhede Stadium |
| 53 | LSG vs KKR | May 7, 2022 | 3:30 PM | MCA Stadium, Pune |
| 54 | SRH vs RCB | May 8, 2022 | 3:30 PM | Wankhede Stadium |
| 55 | CSK vs DC | May 8, 2022 | 3:30 PM | DY Patil Stadium |
| 56 | MI vs KKR | May 9, 2022 | 7:30 PM | DY Patil Stadium |
| 57 | LSG vs GT | May 10, 2022 | 7:30 PM | MCA Stadium, Pune |
| 58 | RR vs DC | May 11, 2022 | 7:30 PM | DY Patil Stadium |
| 59 | CSK vs MI | May 12, 2022 | 7:30 PM | Wankhede Stadium |
| 60 | RCB vs PBKS | May 13, 2022 | 7:30 PM | Brabourne – CCI |
| 61 | KKR vs SRH | May 14, 2022 | 7:30 PM | MCA Stadium, Pune |
| 62 | CSK vs GT | May 15, 2022 | 3:30 PM | Wankhede Stadium |
| 63 | LSG vs RR | May 15, 2022 | 7:30 PM | Brabourne – CCI |
| 64 | PBKS vs DC | May 16, 2022 | 7:30 PM | DY Patil Stadium |
| 65 | MI vs SRH | May 17, 2022 | 7:30 PM | Wankhede Stadium |
| 66 | KKR vs LSG | May 18, 2022 | 7:30 PM | DY Patil Stadium |
| 67 | RCB vs GT | May 19, 2022 | 7:30 PM | Wankhede Stadium |
| 68 | RR vs CSK | May 20, 2022 | 7:30 PM | Brabourne – CCI |
| 69 | MI vs DC | May 21, 2022 | 7:30 PM | Wankhede Stadium |
| 70 | SRH vs PBKS | May 22, 2022 | 7:30 PM | Wankhede Stadium |
| 71 | QUALIFIER 1 | TBD | 7:30 PM | Ahmedabad |
| 72 | ELIMINATOR | TBD | 7:30 PM | Ahmedabad |
| 73 | QUALIFIER 2 | TBD | 7:30 PM | Ahmedabad |
| 74 | FINAL | May 29, 2022 | 7:30 PM | Ahmedabad |